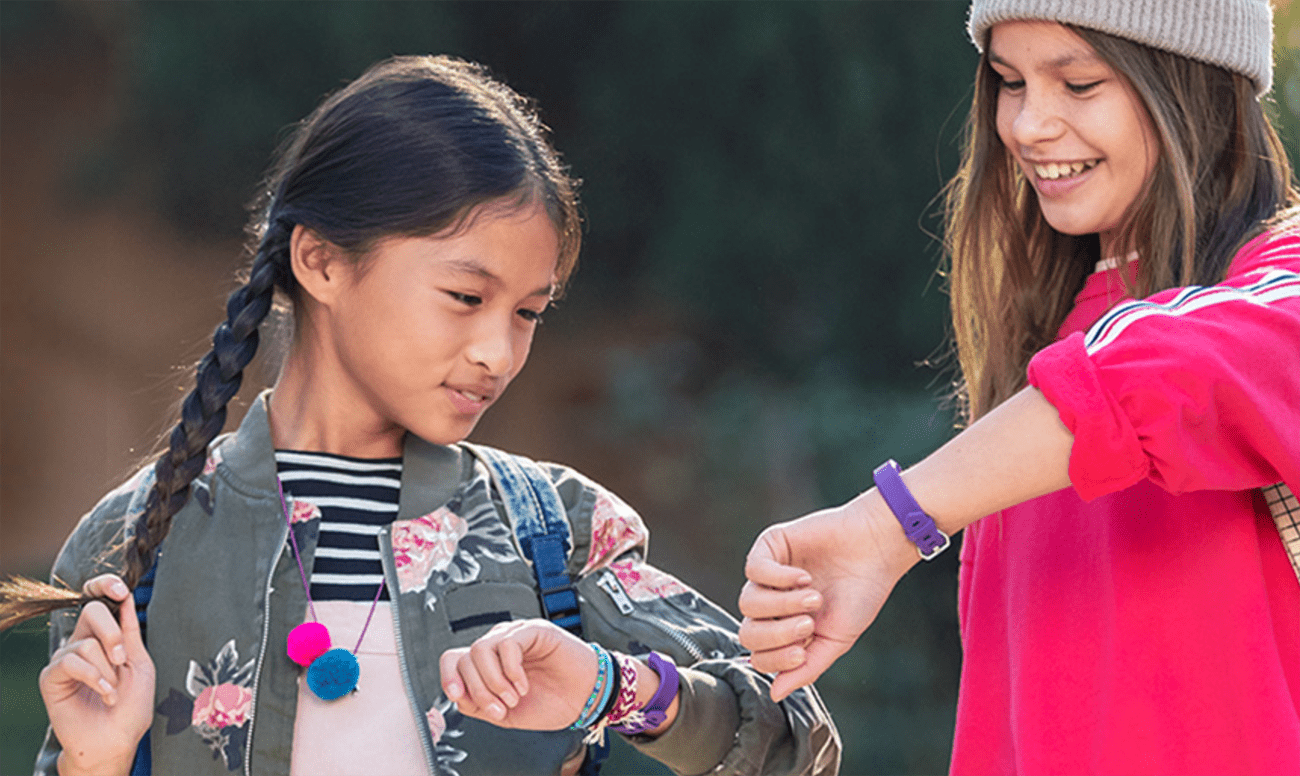 Make fitness fun for kids and the whole family with Fitbit Ace! Give your kids a head start on healthy habits with the NEW Fitbit Ace. Designed for kids aged 8+, this water-resistant kids' activity tracker measures key stats like steps, active minutes, and sleep. The bright display shows stats at a glance, while Fitbit's family account keeps parents in the loop of their kids' activity levels.
The new Fitbit Ace:
Tracks activity, day & night: Fitbit Ace tracks steps, active minutes and sleep and shows stats on a bright, easy-to-read display.
Goal celebrations & badges: Kids receive celebration messages when they hit their daily goals and collect virtual badges when they reach big milestones.
Reminders to Move: Turn on these friendly reminders in the app to encourage kids to stay active all day.
Helps kids move more: Ace motivates kids to reach the recommended 60 minutes of daily activity.
Step challenges: Kids can go head-to-head with others in step challenges and compete to win virtual trophies.
Compare with friends: Fitbit Ace lets kids compare stats with their friends, right on their wrist!Messages & cheers: For extra motivation, kids can exchange messages and cheers with family members in the app.
The Fitbit Ace is available for $129.95, in various colours at Indigo Chapters, Walmart and Best Buy.