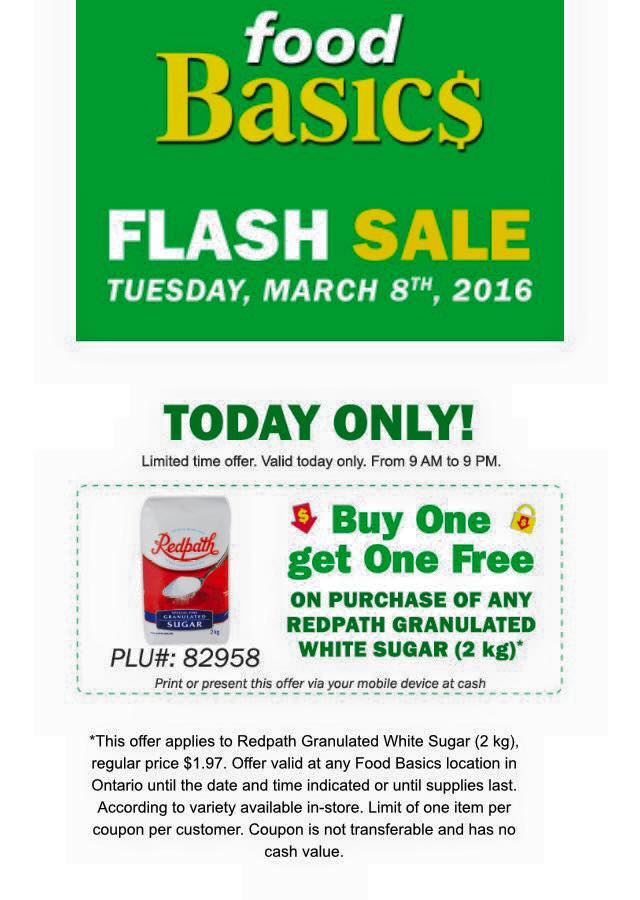 Food Basics Ontario has another flash sale offer today, valid from 9am to 9pm. Buy one Redpath Granulated White Sugar 2kg, and get one free with this coupon. To use the coupon you can simply show the image above on your phone at the cash. If you cannot do that, you can also print the image above and present it.
There is a limit of one coupon per item per customer and the offer is valid at any Food Basics Ontario. In the flyer this week the sugar is on sale for $1.97, which means a cost of 98 cents each with the coupon. One of the best prices on the sugar this week is at Walmart Ontario where it is $1.49 per bag, so this offer is definitely worth picking up if you will be near a Food Basics.
To receive future offers from Food Basics by email, including more flash sale coupons, you can register for the Food Basics e-flyer by clicking here and submitting your email address.