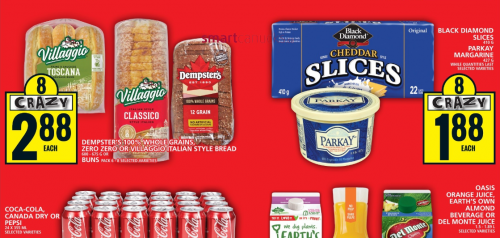 This week Food Basics has several different varieties of bread advertised for $2.88 each, and one of those varieties is the Dempster's Zero Zero bread. A short while ago a printable coupon became available for the Dempster's Zero Zero Bread, and that coupon is still available to be printed. If you click the link below you can get this coupon for $2 off the Zero Zero bread, and pay just 88 cents.
I have seen people comment that they are issues with using printable coupon at Food Basics, so you have a couple of options here. One option is to price match this ad at a store that is printed coupon friendly. The second option is loading the offer to your WebSaver wallet and claiming it as cashback instead. You can load the $2 offer once to your WebSaver wallet, and upload your receipt once you have made your purchase.
Click here to view this offer in the Food Basics Ontario flyer.
Click here to get your $2 coupon of load the cash back offer through WebSaver.