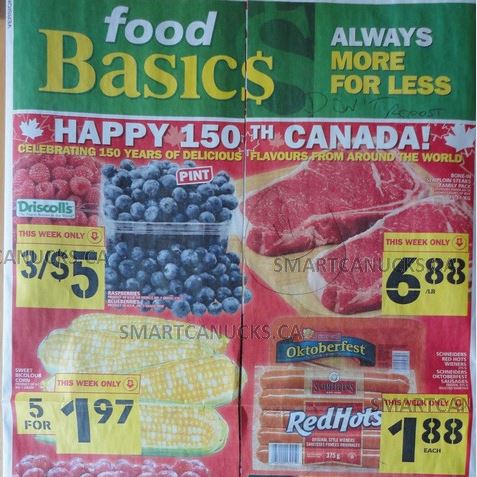 It is that time of week again and cyn88canada has some flyer sneak peeks to share.  Use these to make your shopping lists early, especially with the upcoming holiday.  Decide which items are cheaper to buy now and which ones can wait until Thursday when new flyers start to help you save some money.
Food Basics Ontario Flyer Sneak Peek
Raspberries or blueberries $1.67
Schneiders Oktoberfest or Red Hots $1.88
Black Diamond cheese blocks $4.44
Purex or Sunlight $3.99
Raid or OFF! $6.99
Classico pasta sauces $1.99
After the deals in the Walmart Canada Day week flyer, the Food Basics flyer is a little disappointing for hot deals but there are some good prices on everyday items.  See the full flyer here.