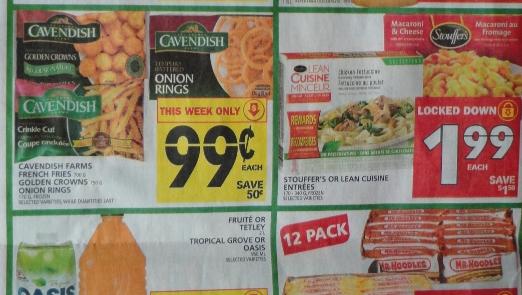 From Friday, September the 5th until Thursday, September the 11th, Food Basics Ontario has select Cavendish products on sale for just 99 cents. There is a new SmartSource tear pad coupon just popping in stores now for $1 off the purchase of any Cavendish product. Use this coupon and get Cavendish products for free!
The products on sale for 99 cents are Cavendish Farms French Fries, Golden Crowns, and Onion Rings. I found the dollar off coupon earlier this week on coupon zone board at Fortino's, so you have a good chance of finding these tear pads.
Click here to view the Food Basics flyer.
Click here for an image of the Cavendish coupon.