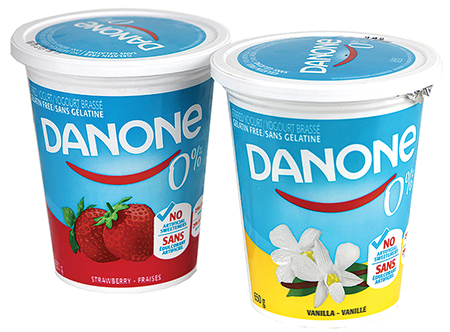 I really love when it become possible to get "better for you" foods either super cheap or free with coupons, like produce, healthier types of cereal, and yogurt. You can get the latter for free with a printable coupon, still available, this coming week at Food Basics Ontario.
The Food Basics flyer, for the week of December the 1st to the 7th, shows Danone Creamy yogurt 650g, on sale for 99 cents on the front page. You may already be familiar with the DanOn coupon portal, where you can print coupons for all of your favorite Danone products. There is a coupon currently available through this portal for $1.25 off the purchase of the 650g tub of Danone Creamy. Print and use this coupon,and you can pick up a tub for free. There is a limit of one print of each coupon per account.
Click here to print your coupon for $1.25 off the purchase of Danone Creamy yogurt 650g.
Click here to view this offer in the upcoming Food Basics Ontario flyer.