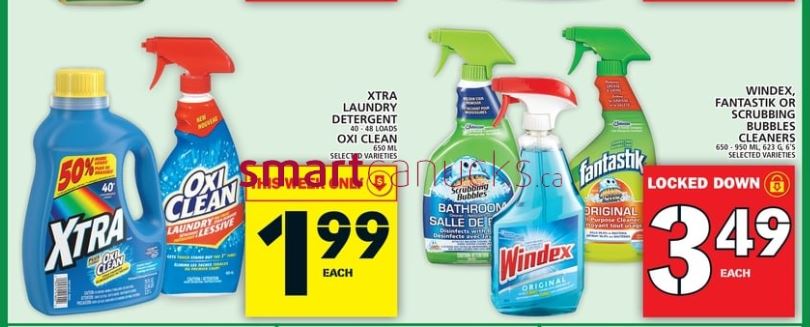 This week at Food Basics Ontario, you have another opportunity to pick up some free OxiClean spray! This deal has popped up a few times, and this week, until March the 6th, you can use the $2 printable coupon which is still available, to grab your free OxiClean trigger spray, priced at $1.99 this week.
This is the same SmartSource hidden $2 printable that has been available for some time. If you have yet to print it then you will be able to print two copies. to print more copies, open the link in different browsers. Each browser should allow two more prints. If you have printed the coupon in the past and exhausted all of your possibilities with different browsers, you may want to try to print again in case the coupon has been "refreshed."
Click here to get your coupon for $2 off the purchase of any OxiClean product.
Click here to view this offer in the Food Basics Ontario flyer this week.