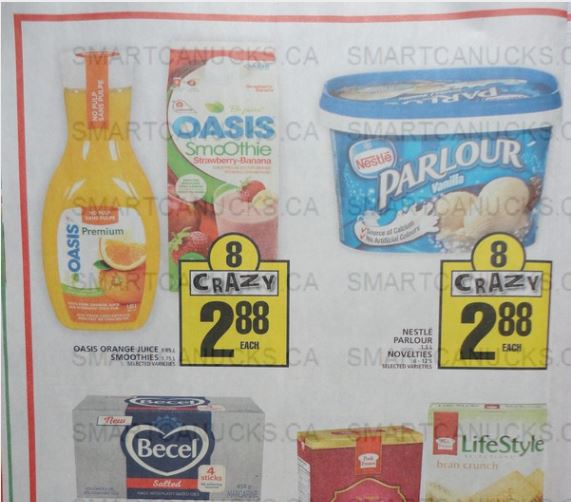 Oasis Premium orange juice is a great price at Food Basics Ontario this week, and there is a printable coupon that is still available and can be used for an even better deal.
This week the Oasis Premium orange juice is on sale for $2.88, and if you visit GoCoupons.ca, you can currently print a coupon for $1 off the purchase of this juice. Use the coupon and pay just $1.88. You can get to GoCoupons.ca by clicking the link below, and be sure to choose Ontario as your province for the English version of the coupon.
As for other deals at Food Basics this week, Selection bacon is just $2.88, which is a very good price for bacon these days, and Christie cookies and crackers are $1.88, a good deal at under $2.
Click here to print your Oasis coupon from GoCoupons.ca
Click here to view these offers in the Food Basics Ontario flyer.