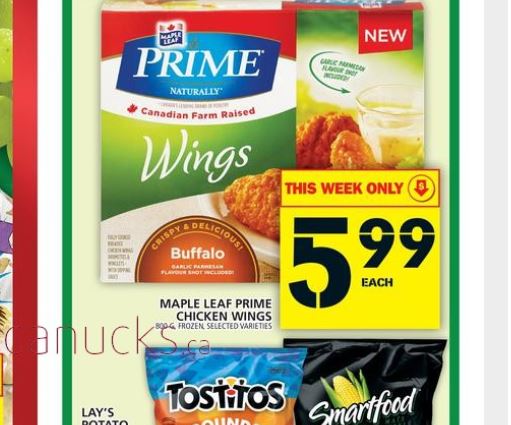 Hopefully you have been able to pick up that fantastic tear pad coupon for $2 off the purchase of Maple Leaf Prime frozen chicken products, so that you can use it with this great offer at Food Basics Ontario this week.
From November the 23rd to the 29th, Food Basics has Maple Leaf Prime chicken wings, 800g, frozen, on sale for $5.99. This is a substantial savings without a coupon even, but there was recently a SmartSource tear pad coupon that came out, for $2 off the purchase of select Prime frozen chicken products, including the wings. If you don't have this coupon, it is very recent so you do stand an excellent chance of finding it if you get out and check the coupon boards.
At just $3.99 with the coupon, these would be great to stock up on to have on hand during the holiday season as they would make a great appetizer for both expected and unexpected guests.
Click here to view this offer in the Food Basics Ontario flyer.