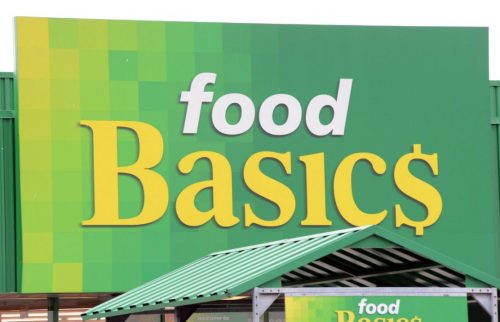 Like it or lump it, the discounted sister branch of Metro – Food Basics – is now open at the base of the new Fuse2 condo building in the Junction.
Initially met with great protest from many of the new condo residents, the announcement that Food Basics would be coming to the Junction Triangle neighbourhood instead of the more expensive option, Metro, is a divisive move that has been causing tension throughout the community.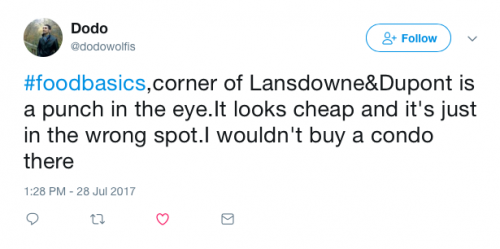 A petition has begun circulating that has garnered over 300 signatures, in which the people are asking that the Food Basics be changed to a Metro, as they believe they were promised upon purchasing their condos.
You can see some residents praising the decision to keep with the original neighbourhood's inhabitants, who would prefer a cheaper option for their grocery shopping, while others are not so keen for the less expensive option: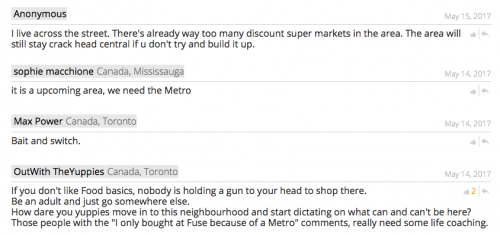 On a much happier and less controversial point, the new Food Basics is selling beer and wine!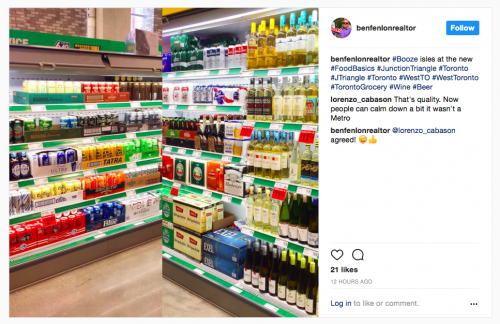 Click here to view Smartcanucks flyers