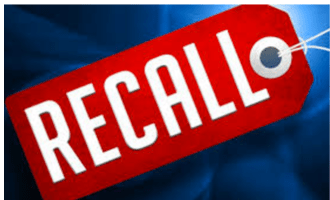 Loblaws Companies Limited is recalling one specific lot code of PC Organics brand Apple, Blueberry & Green Pea strained baby food from the marketplace because it may permit the growth of Clostridium botulinum. Consumers should not consume the recalled product described below.

What you should do
If you think you became sick from consuming a recalled product, call your doctor.
Check to see if you have recalled product in your home. Recalled product should be thrown out or returned to the store where it was purchased.
Food contaminated with Clostridium botulinum toxin may not look or smell spoiled but can still make you sick. Symptoms can include nausea, vomiting, fatigue, dizziness, blurred or double vision, dry mouth, respiratory failure and paralysis.
There have been no reported illnesses associated with the consumption of this product.
Click here to get more information about this recall.