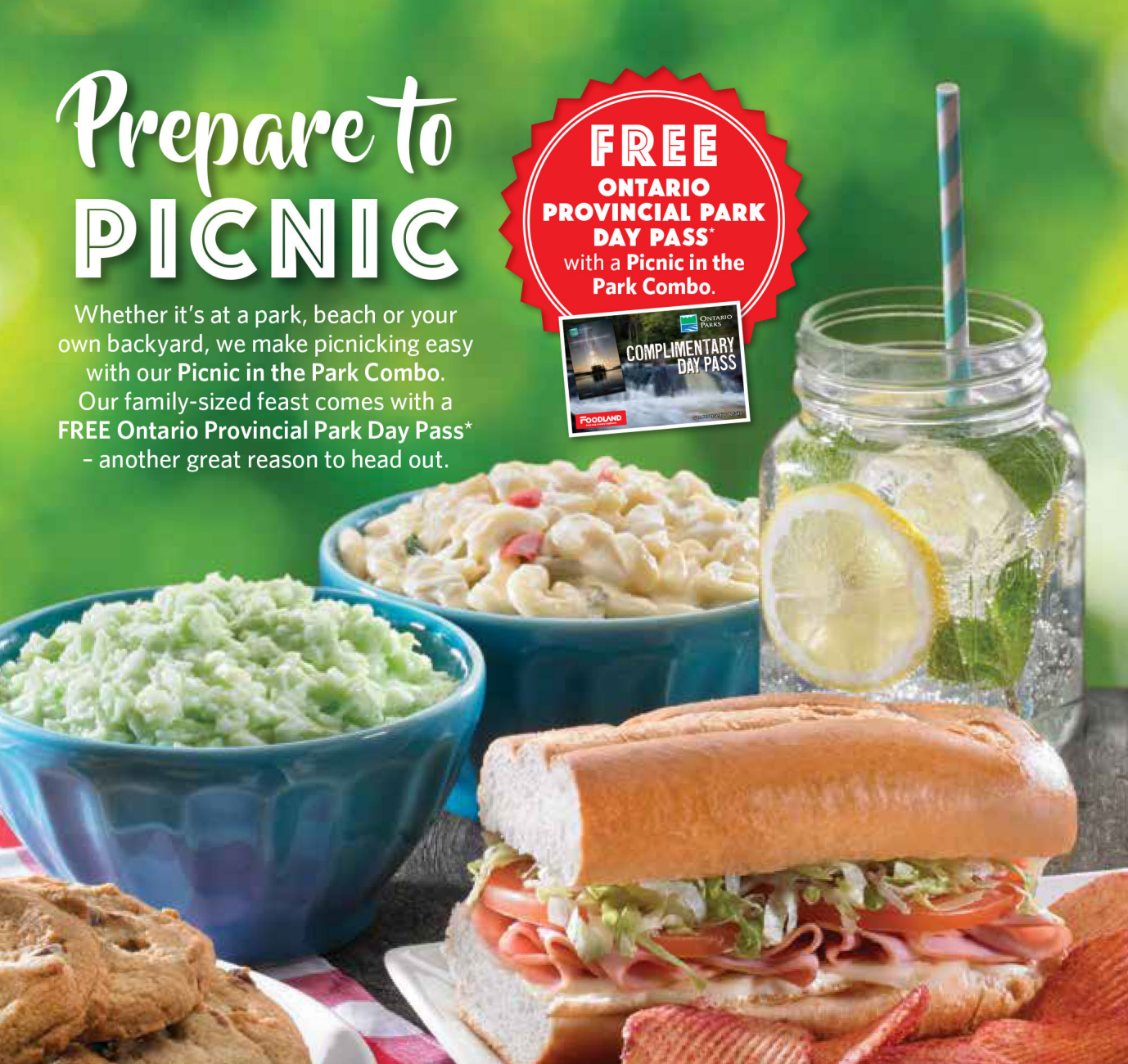 Whether it's at a park, beach or your own backyard, Foodland Canada makes picnicking easy with their Picnic in the Park Combo. The family-sized feast comes with a FREE Ontario Provincial Park Day Pass. The Picnic in the Park Combo has everything you need, including 4 deli-prepared Subs, 2 Compliments salads 340-454g, 1 12 pack selected Cookies 350g, one bag of Compliments Chips 200g and either one 2L bottle of Compliments Soft Drink or one 4L Compliments Water.
This deal ends August 10, 2017. Valid while supplies last.
Click here for more information on this deal.
Click here to view Foodland's latest flyers.