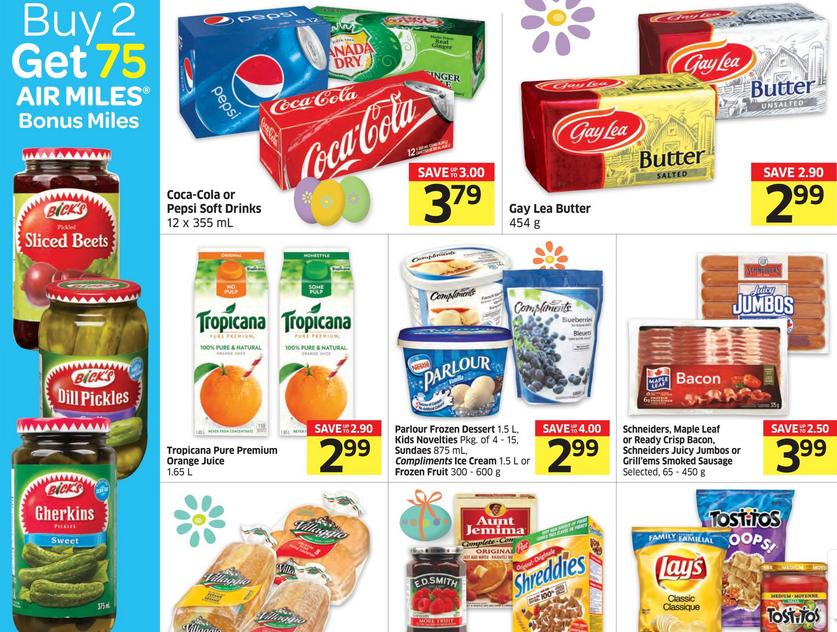 Foodland Ontario has had some amazing Air Miles offers lately, and here is another one this week! From April the 13th to the 20th, visit a Foodland Ontario location and purchase two qualifying Bick's products, and you will receive 75 bonus Air Miles reward miles!
The following products are included in this promotion:
Bick's Pickles 500ml – 1L
Hot Pepper Rings 750ml
Beets 750ml
Relish 375ml
Prices start at $1.99 each, which would be the relish. If you were two purchase two of the relish at $1.99 each your cost would be $3.98. With 75 bonus Air Miles being worth approximately $7.50, you will be making an approximate $3.50 with every two Bick's relish purchased! I would imagine they will be running out of these items quickly so if possible you may want to grab these today.
Click here to view this offer in the Foodland Ontario flyer valid April 13th – 20th.