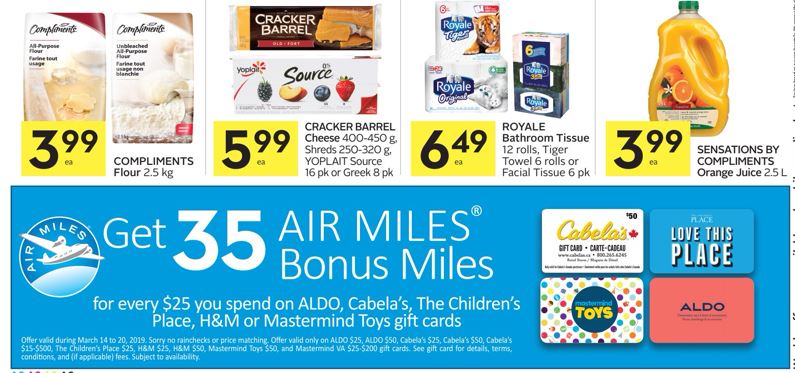 This week at Foodland Ontario, you will a receive a bonus of 35 Air Miles for every $25 spent on select gift cards. Purchase Cabela's, The Children's Place, Mastermind Toys, H&M, or Aldo gift cards in $25 increments, and get 35 bonus air miles for each $25 worth.
This offer is valid until the 20th of March, and is also valid at Sobeys Ontario locations if you do not have a Foodland in your area. Some gift cards like H&M and Aldo only come in $50 denominations, so keep in mind that in some cases you may have to spend at least $50. 35 air miles in cash miles is about $3.50 in value, so this offer will give about 14% return in rewards for your gift card purchase.
Click here to view this offer in the Foodland Ontario flyer.