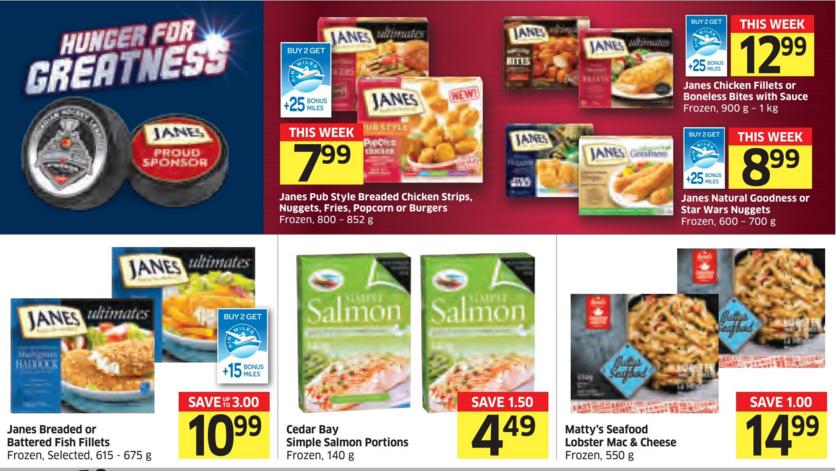 Hopefullly you were able to print your buy one get one free Janes Ultimate Chicken or Fish coupon the other day, as Foodland has a great opportunity for you to use that coupon this week. From April the 21st to the 27th, Foodland has several different Janes Ultimate products on sale with bonus Air Miles offers as well.
The lowest priced Janes Ultimate products appears to be the Ultimate Chicken Burgers at $7.99. Use your buy one get one free coupon and pay $4 per box. You will also receive 25 bonus Air Miles reward miles when you buy two boxes, and at a value of about $2.50, this reduces the cost per box by another $1.25, making them $2.75 per box.
There are other options if you would prefer. The Janes Ultimates Chicken Fillets or Boneless Bites With Sauce are $12.9, and the Ultimates Breaded or Battered Fish Fillets are $10.99. The chicken also offers 25 bonus Air Miles when you purchase two, and the fish will get you 15 bonus Air Miles with the purchase of two.
Click here to view this offer in the Foodland Ontario flyer, valid April the 21st to the 27th.