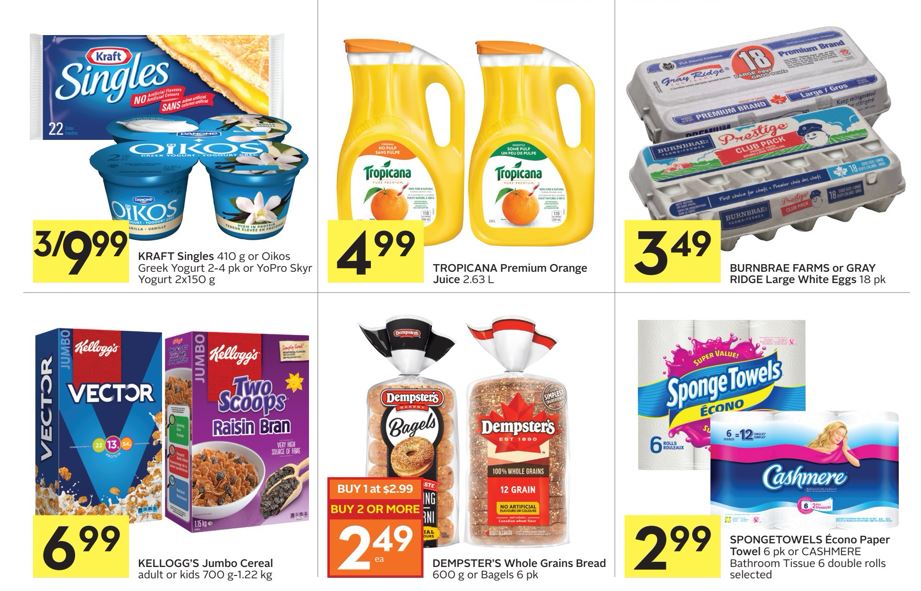 Foodland Ontario has a great deal on SpongeTowels this week, and if you happen to have a recent tear pad coupon, you can get an amazing deal!
Starting today, January the 23rd, Foodland has six packs of SpongeTowels Econo on sale for $2.99. There is a tear pad coupon out there that is fairly recent, for $2 off the purchase of any SpongeTowels product. If you are fortunate enough to have picked up this coupon, you can use it this week at Foodland Ontario, and pay just 99 cents for these paper towels.
Even if you don't have the $2 coupon this is still a fantastic price for paper towels these days, so if you are able to visit a Foodland or price match their ad somewhere, it may be worthwhile to pick some up at this price!
Click here to view this offer in the Foodland Ontario flyer.