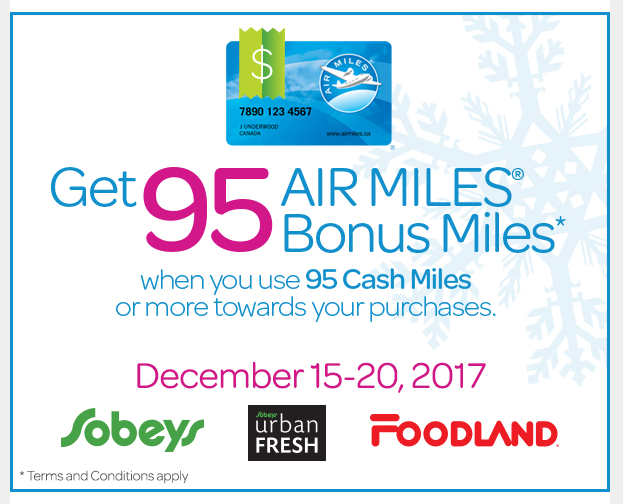 Yes, you did read that correctly! From December the 15th to the 20th, get 95 bonus Air Miles reward miles when you use 95 cash miles towards you purchase, at either Foodland, Sobeys, or Sobeys Urban Fresh.
We don't yet have sneak peeks of either of these flyers, but hopefully there will be in store Air Miles bonus offers that you can combine with this to get even more bonus miles. The offer is limited to one per collector account, and will be awarded within four weeks of the promotion, so keep an eye on your account for the bonus miles to be awarded.
Click here to access your Air Miles collector account and check your current balance.