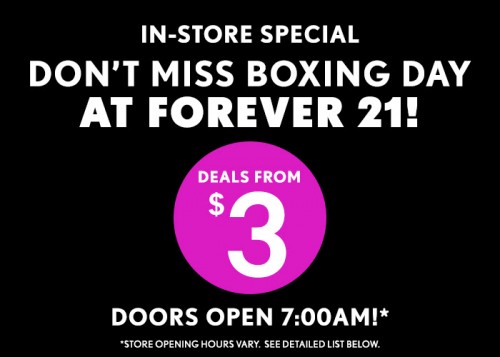 Don't miss Boxing Day at Forever 21 Canada! This sale looks to be valid for December 26th, 2013 only.
Get in-store special sales and deals starting from $3 at Forever 21! Most of Forever 21 Canada's doors open at 7:00AM local time. Don't miss these fantastic deals at Forever 21 on December 26th 2013 in Canada. Check out the varying store opening hours below.
I absolutely adore Forever 21's selection of shoes and accessories. The quality has never been the greatest but styles go in and out so quickly now a days anyway that it's okay! And for these prices, even if you only get to wear it 5 times it is worth it.
Check out what Forever 21 has to offer here.