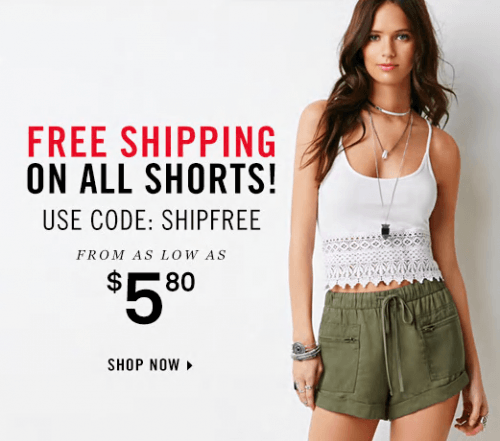 Forever 21 Canada usually doesn't provide free-shipping unless you spend over their minimum threshold of $60. Right now, until Sunday, May 31st at 11:59pm PST, you can receive free-shipping on your order – no matter how little you spend – so long as you have a pair of shorts included in your bag. You will also have to enter the promo code, SHIPFREE, at checkout to have your shipping and handling covered by Forever 21.
Seeing as shorts are starting for as little as $5.80, and shipping and handling below $60 is an additional $8.95, it would only make sense to add a pair of inexpensive shorts to your order, even if you don't plan on wearing them. You'll be saving yourself $3.15 on shipping if you don't end up wearing/keeping the shorts, or if you find a pair that you do like then you'll be getting a pair of cute shorts plus qualify for free-shipping! You could also always return the shorts to the store once you've received them, and then take the store credit for your next purchase at Forever 21.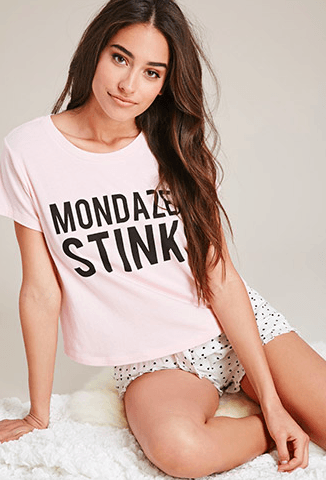 Also keep in mind that Forever 21 Canada is having their semi-annual lingerie sale, with bras starting for as little as $2.90, panties selling for just $2.99, and lingerie sets selling for sometimes as low as $7!