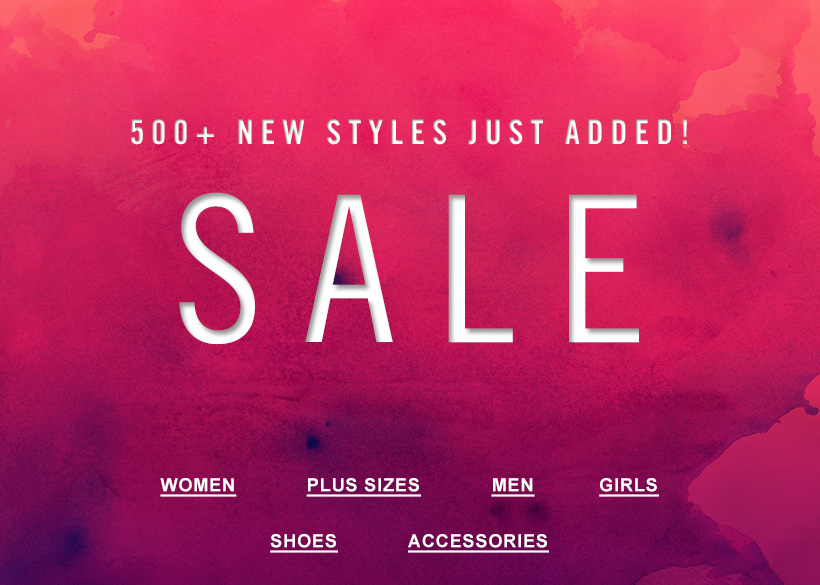 Forever 21 Canada has recently added over 500 items to their already well-stocked sale, where pieces are going for over 50% off the regular price. The best part about Forever 21 always refreshing their sale stock, is that it means there will be more relevant pieces to choose from that can be worn into the spring – and not just next year's Christmas party.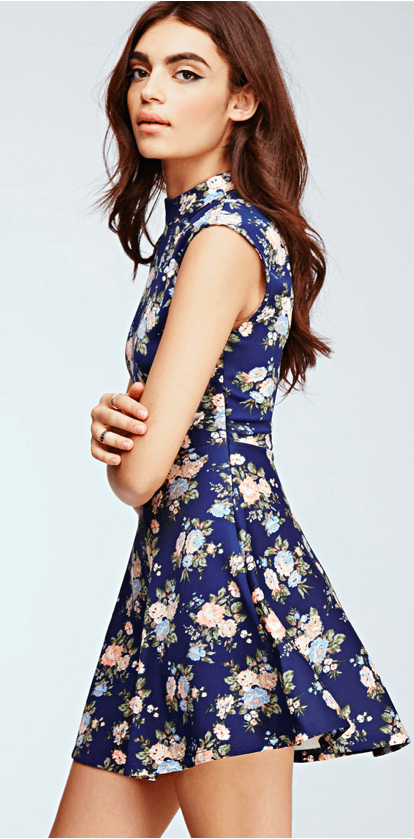 This floral scuba knit dress is definitely a piece I can see myself wearing in the spring, and to be complete honest with you, I'm not really sure why it's even being included with this sale, but hey, no complaints here! The dress was previously being sold for $27.90, but it currently on sale for just $18.99.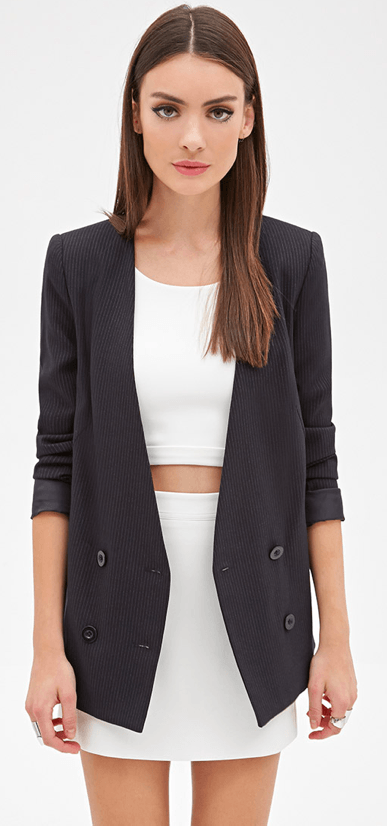 To make your flirty spring dresses a little bit more office professional, rather than just being appropriate for a casual Friday look, you could always throw on a blazer, like this collarless pinstriped blazer. This pinstriped blazer was recently added to the sale, and was previously being sold for $41.90, but is now just $28.99.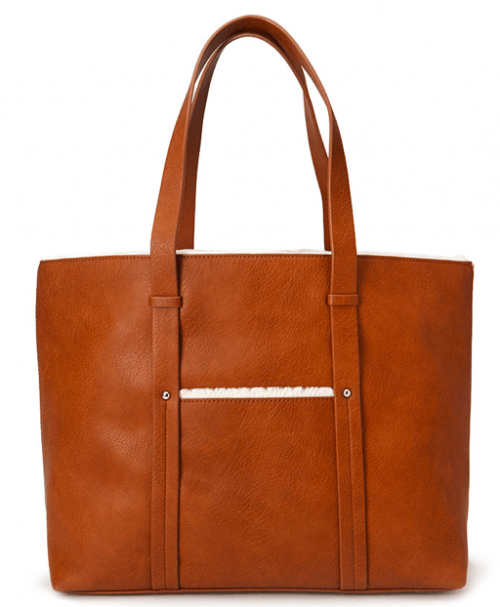 You can also find a lot of fresh, new accessories in the Forever 21 sale, like this beautiful camel coloured textured faux leather tote, which is now on sale for just $26.70 (was $33.90). The tote is large enough to function as your go-to office/laptop bag, but would also be trendy piece to take along on your weekend getaways to stow away your toiletries and other smaller everyday essentials.
Forever 21 Canada offers free-shipping on all orders that exceed $60.
Click here to begin shopping the sale at Forever 21 Canada online.