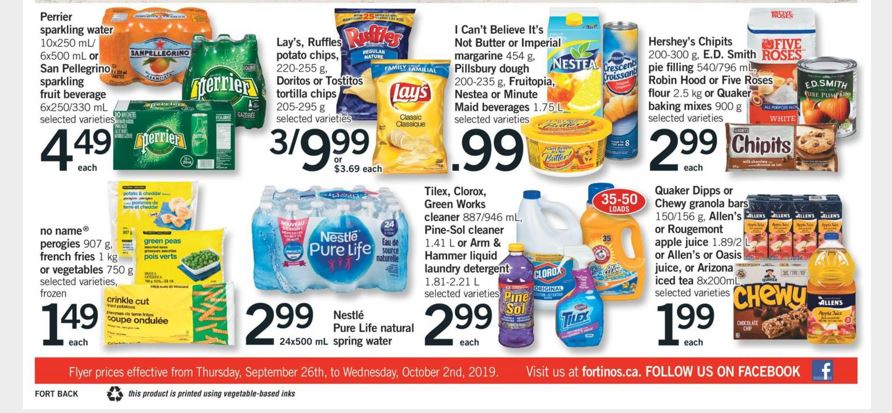 Until October the 2nd, you can get Allen's apple juice for a great price! Fortinos Ontario has Allen's apple juice 1.89L advertised for $1.99 in their flyer for the week. This sale includes the 35% less sugar variety, and it just so happens that there is a printable coupon for that variety, and it is still available.
Click the link below to visit GoCoupons.ca where there is currently a printable coupon available for $1 off the purchase of Allen's 35% less sugar apple juice. Print the coupon and you will pay just 99 cents.
Some stores don't have many of the less sugar variety on the shelf so you may find Fortinos is out of it. It's also on sale at No Frills for $2 this week, and you could also price match, but again, you may have to do some hunting for the product.
Click here to view this offer in the Fortinos Ontario flyer.
Click here to print your coupon for 35% less sugar Allen's apple juice.