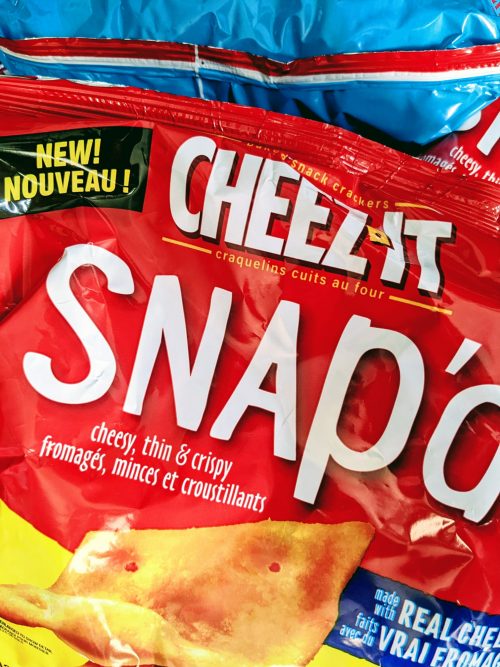 If you are in Ontario and have a Fortinos near you, then you have the potential to make money on Cheez-It Snap'd crackers!
Until Wednesday of this week, Fortinos has Cheez-It Snap'd crackers priced at $3.99. You will need to check your PC Optimum app for an offer of 2,000 points for every package of Cheez-It Snap'd that you purchase. Not every account will have this offer, but most accounts do seem to have the offer this week. It would be near the bottom of your offer list, underneath your usual personal offers.
If you head to Fortinos, you will see that the tags for the Cheez-It Snap'd show an in-store bonus of 3,000 points per bag, and YES, these points will combine with the 2,000 points per bag offer in the PC Optimum app. This gives you a total of 5,000 PC Optimum points per bag! You might also have a personal offer of 200 points per dollar spent on Cheez-Its, and that will combine with the other two offers.
Click here to view the Fortinos flyer for this week, then go get some Cheez-Its!!!