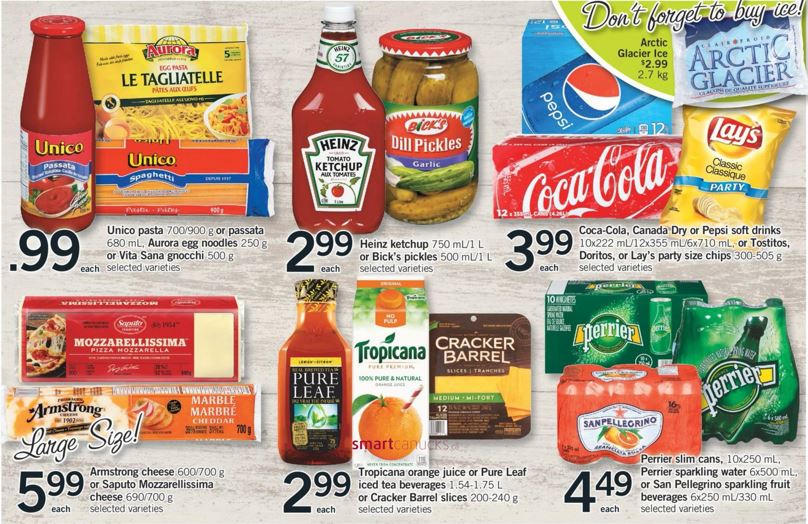 This week at Fortinos Ontario you can pick up Cracker Barrel Natural Cheese Slices for just $1.99 if you have the right coupon! In the flyer that is valid until the 22nd of May, the Cracker Barrel Slices are on sale for $2.99, which is already a great sale price for these, and probably the lowest sale price you will see for this item.
A short while back there was a SmartSource tear pad coupon out there for $1 off the purchase of select Cracker Barrel products, including these cheese slices. Use this coupon and pay just $1.99 per package. The slices are 200-24og in weight, so about about $1 per 100g this is a decent price for the convenience of sliced cheese.
The Schneiders Smoked Sausages are also a great price this week at $2.99, particularly if you have the $2 coupon from the booklet that was previously available. With this coupon you pay just 99 cents a package.
Click here to view these offers in the Fortinos Ontario flyer.