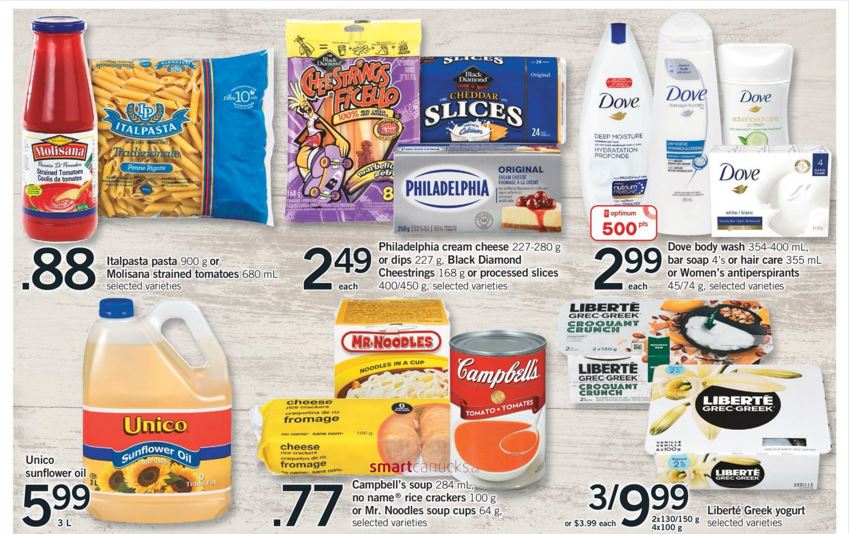 From August the 8th to the 14th, Fortinos Ontario has Dove body wash, bar soap 4 pack, hair care, and women's deodorants on sale for $2.99. Not only are they on sale for this great price, there is also an offer of 500 PC Optimum points for every one of these items that you purchase at $2.99.
The additional points with a value a 50 cents, brings the cost of each one down to just $2.49. There are many different coupons out there for Dove products, so don't forget to see if you have any on hand that you can use. There was a tear pad for $3 off the purchase of any of these two products, and there are coupons that may still be out there, like $1.50 off the purchase of any Dove hair care product. If, for example, you had this last one mentioned for $1.50 off the hair care, you would be paying just 99 cents each after factoring in the coupon and the value of the points.
Click here to view this offer in the Fortinos Ontario flyer valid August 8th to 14th.