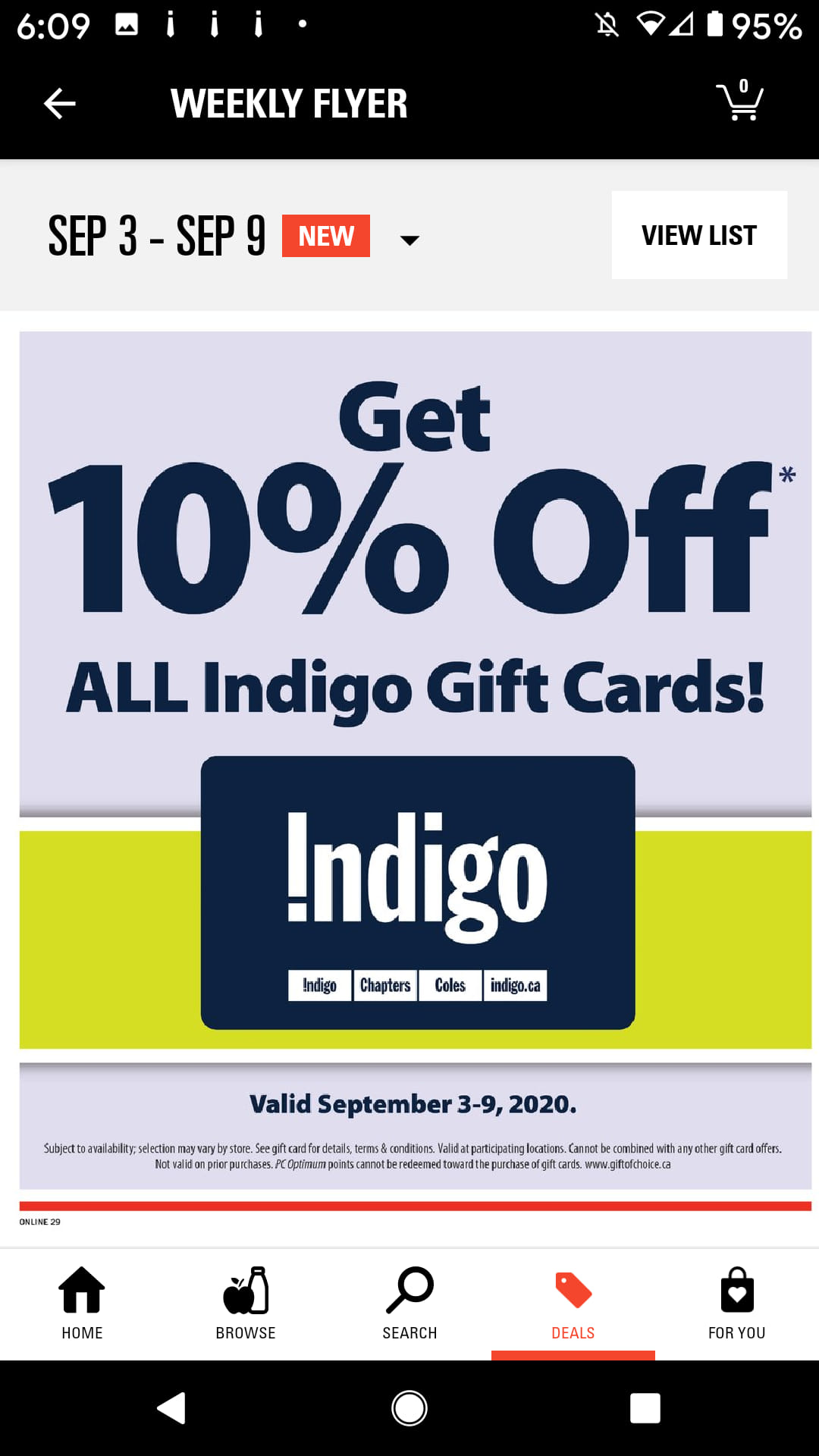 From September the 3rd to September the 9th at Fortinos Ontario you can purchase Indigo gift cards for 10% off. If you are already thinking ahead to the holidays and have someone on your list who might want on Indigo gift card, then you might want to take advantage of this offer.
If you do any shopping at Indigo then this is definitely time to stock up on these discounted gift cards, and if you don't have a Fortinos near you, check the other Loblaws banner flyers to see if the offer is available elsewhere.
I find myself buying a lot of toys and gifts from Indigo online because they often have great sales and clearance, so this additional 10% off could make for some excellent deals!