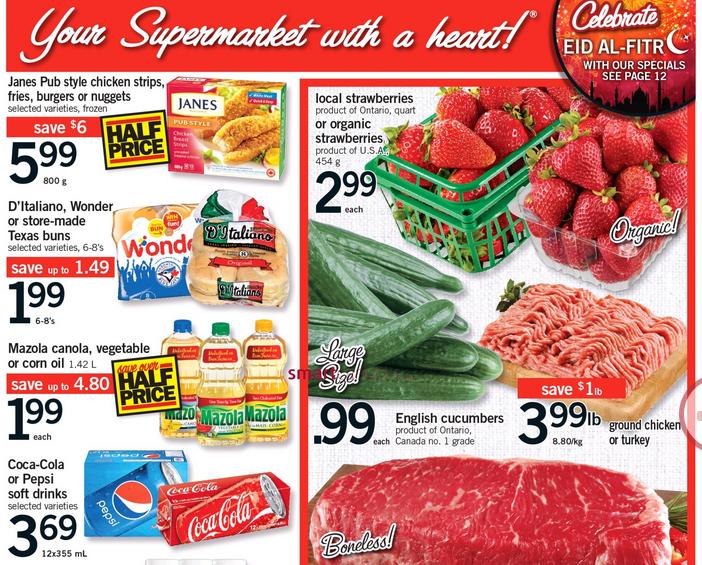 Here is a fantastic deal on Mazola Oil at Fortinos Ontario this week. Until June 29th, which is Wednesday, Fortinos Ontario has Mazola Canola, Vegetable, or Corn Oil on sale for $1.99 in the 1.42L size.
This is already hugely discounted and a savings of up to $4.80, which is much more that half off! To make matters even more amazing, there is a coupon for $1 off that you can print, available through out SmartCanucks SmartSouce printable coupon portal. Use this coupon and you will pay just 99 cents for each Mazola oil. You should be able to print two copies of the coupon if you have not yet printed it, allowing you to pick up two oils at this price. The coupon is valid on the size specified for this sale, which is 1.42L, and it is also valid on the smaller 1.18L size. In the case that you do not have a Fortinos near you, you may still be able to find a good deal on the smaller size Mazola.
Click here to print your coupon for $1 off the purchase of Mazola Oil.
Click here to view this offer in the Fortinos Ontario flyer.