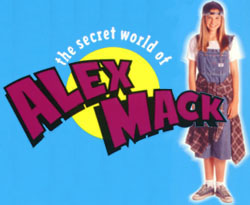 I'm not sure is this site is real or fake. It looks a bit fishy but you never know!
They are sending a free DVD (of a few episodes i guess) of either "Are you afraid of the dark" or "Doug".
Go here to order your free DVD but just in case they are fake don't use your primary email address.
oh, and just for your info, they are actually selling the whole "The Secret World Of Alex Mack on DVD" set for $39.99. So they might be honest about their free DVD after all.