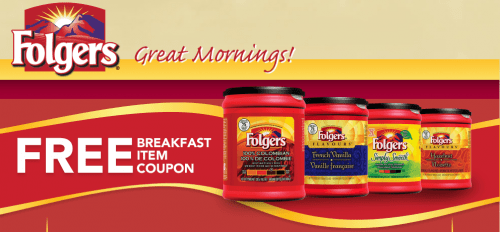 Buy any specially marked Folgers product and enter the pin at FolgersBreakfast.ca to get a coupon for a FREE breakfast product expiring August 30, 2013.
Items you can redeem the PIN for vary in value from $2.29 to $4.89 and include
Carnation Milk
Danone Yogurt
V8 Smoothies
Smuckers Jam
Smart Blends Jam
Requests must be made by May 31, 2013. Thanks for the info manzervite!