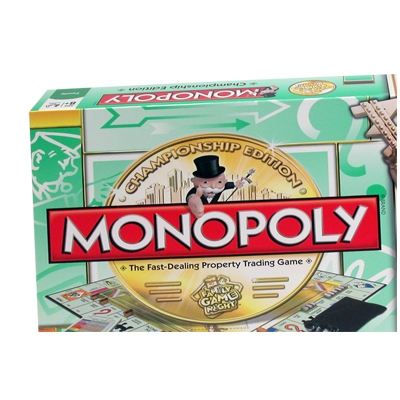 With less than two weeks before the expiry date (March 31, 2010) of the famous $10 off Hasbro, Milton Bradley, and Parker Brothers board games coupon, I bet there are SC'ers out there looking for free games. In this week's Walmart flyer (March 19 – 25, 2010), the following are advertised on page 8 for $10:
Monopoly Championship
Monopoly Town
Giraffalaff Limbo
Some people have also reported seeing Scaterpillar Scramble for $10. So you can get these games for free, but remember that you have to pay the tax.
Thanks to mlongboat for the heads up!