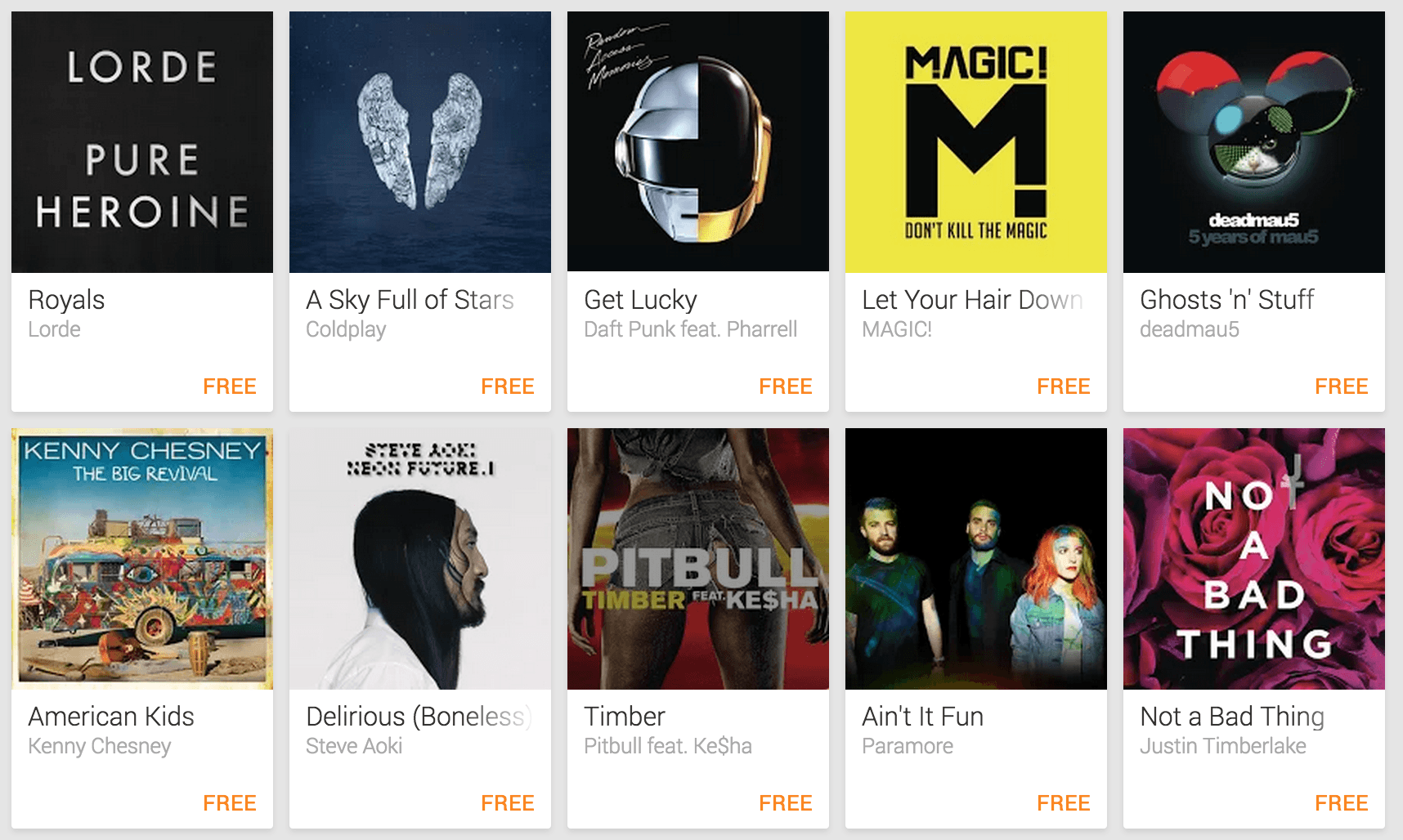 The Google Play Store is offering a number of popular hits from 2014 for free. This is a great deal since each single currently costs around $1.29 on iTunes. It is nice that the free songs on Google Play Store are well known by Canadians since music freebies tend to be unfamiliar songs.
Royals – Lorde
Sky Full of Stars – Coldplay
Let Your Hair Down – MAGIC!
Get Lucky – Daft Punk feat. Pharrell
Ain't Fun – Paramore
American Kids – Kenny Chesney
Timber – Pitbull ft. Ke$ha
Delirious (Boneless) – Steve Aoki
Ghosts 'n' Stuff – Deadmau5
Not a Bad Thing – Justin Timberlake
Problem – Ariana Grande
Wrecking Ball- Miley Cyrus
A Google Play Account will be needed to access the downloads through a Mac or PC. It is required that you enter a payment method but you will not be charged since the downloads are free.
An android phone or tablet will require the Google Play app but songs must be searched individually as they are not listed together on the app.
There is no date listed for when these songs will become unavailable so get them as soon as possible before they're gone.