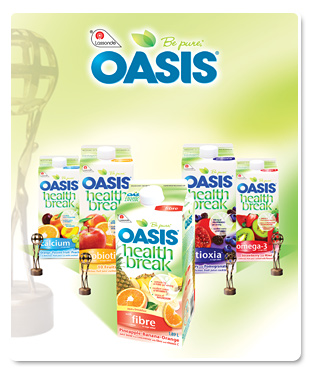 In the Walmart flyer for Apr. 14 – 20, 2010, Oasis Pure Premium Orange Juice or Health Break is on sale for $2. Use your "Save $2 on any 1.75L Oasis Refrigerated Juice" and get it for FREE! This coupon is a peelie that can be found on the May 2010 issues of Canadian Living, Today's Parent, and Chatelaine.
I so wish I had more of these coupons. I love Oasis juice! For $2 I'd still buy it even without a coupon, it's a good price.
Click here to view the Walmart flyer (Apr. 14-20, 2010).
Thanks to couponlady for posting the flyer for us! And also to WAKEFORSOUL for pointing out this freebie. Good eye!