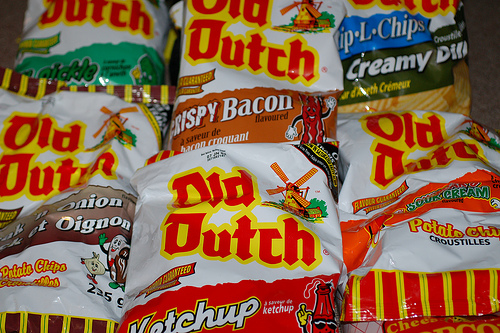 In the Real Canadian Superstore (ON) Oct. 22 – 28, 2010 flyer, Old Dutch potato chips are advertised on sale for $2. If you were lucky enough to snag some of the Save $2 on Old Dutch chips that were from the On The Go magazine in September, then you can look forward to some free chips in your future! *Nom nom nom* I've bought them before and they are yummy. What flavour do you like?
Click here to view the RCSS (ON) Oct. 22-28, 2010 flyer.
Thank you to iloveagreatdeal for posting the flyer!