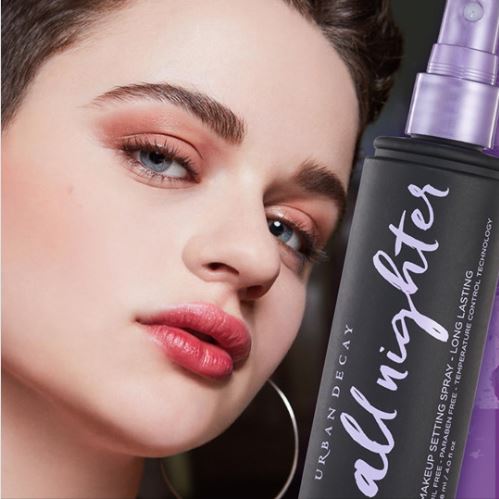 Those of you on Facebook can keep an eye out for this free sample when scrolling through your newsfeed. Watch for an ad through which you can sign up for a free sample of Urban Decay All Nighter setting spray!
As this product comes in a spray bottle you would likely receive a deluxe size sample containing a fair bit of product if you sign up, so be on the alert for this ad. Once again, there is no direct link for you to sign up for this one. The picture above is the picture from the ad so that's what you should be looking for.
There are ways that you can increase your chances of seeing the ad.  For example, if you are not doing so already, be sure to follow Urban Decay on Facebook, and be sure to interact with the Facebook page. You can also check out the Urban Decay website and sign up for their email newsletter.