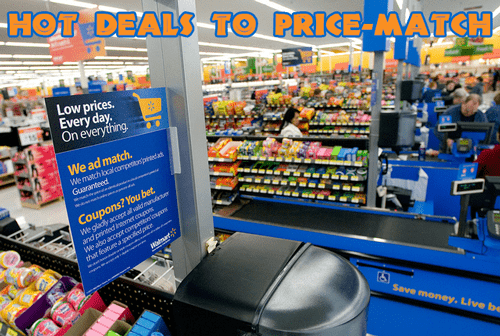 There are some great deals this week if you are lucky enough to have a store that will price-match nationally (or of course if you live near these stores).
Giant Tiger: Cashmere 6 double roll toilet paper $1.98 – $1 coupon = $.98
Food 4 Less: Kashi Nutty Chia Flax cereal 292g $1.99- $2 (websaver) – $1(checkout51)=FREE
Super C: VH sauces $2 – BOGO coupon = $1
Marche C&T: Maple Leaf chicken/turkey deli meat $0.99 – $5 when you buy 3 = moneymaker
Pipers: Burts Bees Soothing Lip Balm $1
Sun Food: Minigo yogurt $0.99
Skyland: Cavendish Hash Browns 750g $1-$1 (insert/tearpad) = FREE
Super Marche PA: Philadelphia Cooking Cream $1 – $2 WUB2 = FREE
Sharpes: Schneiders country natural Honey ham 175g $1.49-$2 = FREE
Jean Coutu: Palmolive $1.67- $1 (checkout51)=$.67
As always, store policies vary by store and not all of these items will be sold at all stores.  Check with your local stores to see what their price-match policy is, especially for the smaller stores.  Some of these flyers end earlier than others, so double check before price-matching.
Click here to view our discussion of price-matching deals.