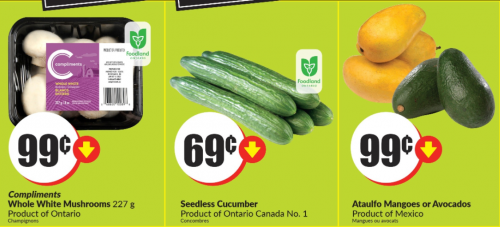 You are able to get mushroom for just 74 cents this week from Freshco Ontario, when you combine a sale price with a cash back offer!
Until Wednesday, Freshco has Compliments Whole White Mushrooms 227 advertised for 99 cents. You may already be familiar with the Eclipsa app, which has an offer for 25 cents cash back on any mushroom purchase. Buy the mushrooms from Freshco and upload your receipt, and the mushrooms are your for 74 cents!
Eclipsa is a great way to save a bit of money of produce and other grocery items. Each week there are a handful of new offers for which you can earn 25 cents. These offers are not brand or store specific, so it's very easy to use. You do have to amass $20 in your account before you can cash out however, and this will take some time with this app. This week you can earn 25 cents back for mushrooms, tomatoes, yogurt, corn, hummus, mangoes, and tuna or salmon.
Click here to view this offer in the Freshco Ontario flyer.