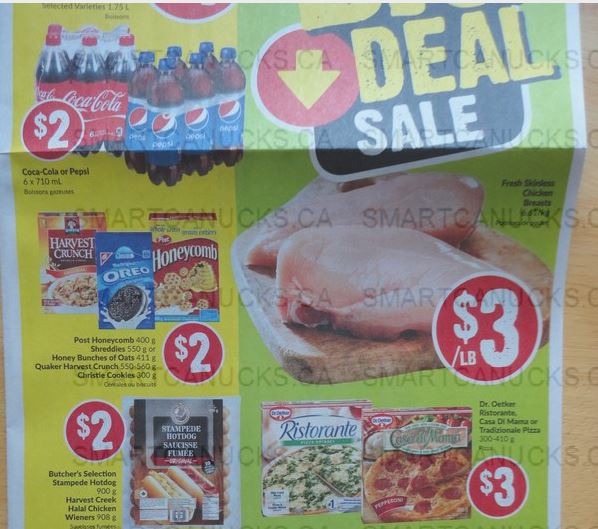 Frozen pizzas can be very handy to have in the freezer, so stock on Dr. Oetker Tradizionale pizzas for a great price this week at Freshco Ontario.
Until October the 23rd, the Dr. Oetker Tradizionale, Casa Di Mama, and Ristorante pizzas are all advertised for $# at Freshco Ontario. For the Tradizionale, there is a tear pad out there for $1 off. It was available quite some time ago however, so you likely won't find it now. It was available early this year, and had a long expiry, and is valid until December the 31st. If you have been hanging on to these coupons you can stock up on the pizzas for $2 each.
Another notable deal in this flyer is the Coke and Pepsi six packs for just $2, which is a price we rarely see for these. They are often $2.49 at Shoppers Drug Mart during their two day sales, but for those of you who do not collect PC Optimum points, or do the 20x the points events at Shoppers Drug Mart, this is a definite stock up price.
Click here to view these offers in the Freshco Ontario flyer.