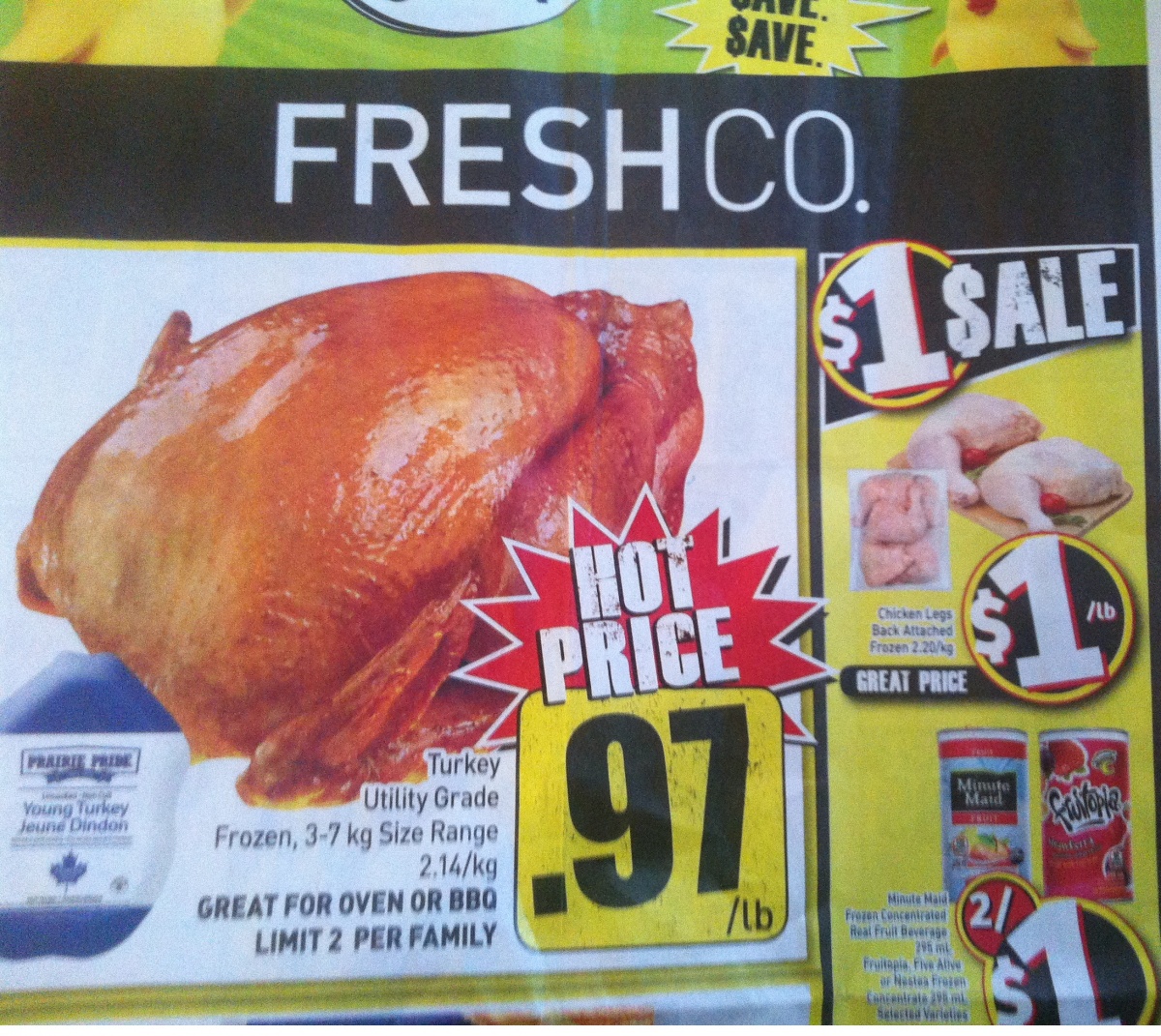 Ellen Cardinal is on a roll this morning posting flyers for us, and so we have another very early sneak peek for you! Here is a look at the Freshco Ontario flyer, valid for the week of July the 7th to the 13th. It is a $1 sale that is happening this week, so as we can usually expect from Frescho, there are some great prices. I have listed some of the highlights below, but be sure to click the link to be taken to the full flyer on our forum. Get that shopping for next week underway!
Utility Turkey. 97/lb
Minute Maid or Fruitopia Frozen Concentrate 2/$1
Nature Valley Granola Bars $1.99
Kraft Peanut Butter $3.99
Compliments Frozen Vegetables $1.99
Fruitpoia, Five Alive, Nestea, or Minute Maid 1.75 Beverage $1.49
Philly Cream Cheese or Dips 340g, Kraft Singles, or Compliments Balance or Gray Ridge Omega Eggs $2.97
Gatorade 950ml $1
Compliments Baby Carrots or Romaine Lettuce $1
Astro 4 Packs $1
Villaggio Bread or Rolls $2.29
Click here to view the Freshco Ontario flyer valid July the 7th to the 13th.