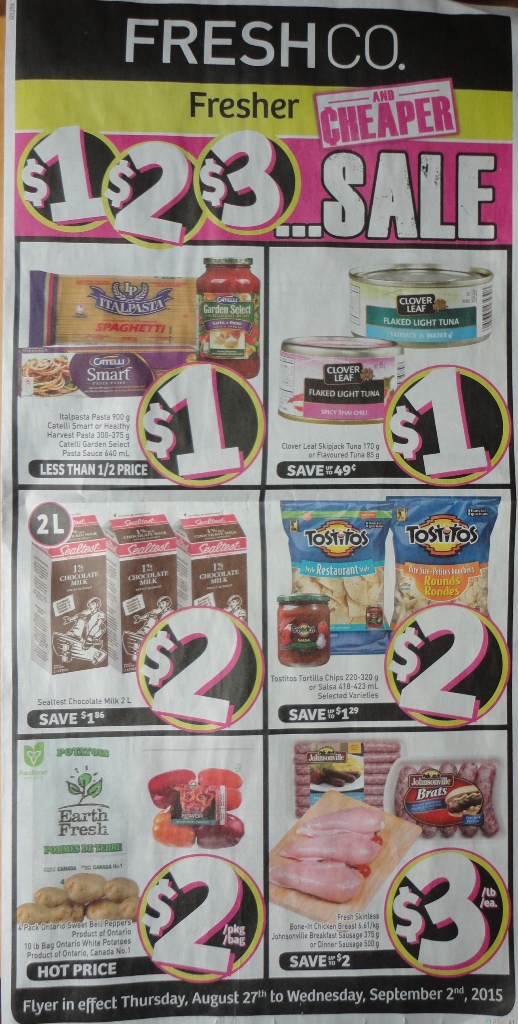 Cyn88canada has just posted the new Freshco Ontario flyer that begins tomorrow for us, and there are some really great deals this upcoming week, including free Catelli Smart Pasta! The pasta is on sale for just $1, and you may have recently ordered your coupon for $1 off through webSaver.ca. Use that coupon and free pasta is yours. If you don't have the coupon you can still order it immediately and hopefully receive it in time for the sale. It is a mail to home coupon only and cannot be printed.
Click here to get your coupon for $1 off the purchase of Catelli Smart pasta through webSaver.ca.
Other good deals this week from the Freshco flyer include:
Tostitos Salsa or Chips $2
I Can't Believe It's Not Butter $1
High Liner Seasoned Fillets $2
Soft Soap Hand Soap $1
Kellogg's Cereals $2.99
Click here to view the full Freshco Ontario flyer.