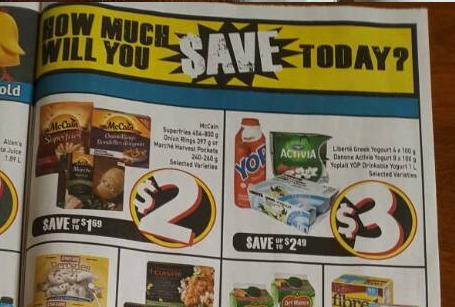 Until Wednesday of this week, Freshco Ontario has McCain Marche Harvest Pockets on sale for just $2, and if you have the right coupon you can actually pick them up for free!
There is a tear pad coupon from the last round of SmartSource for $1 off that you can use. This would make them $1 each and still a fantastic price. However, if you ordered your coupon from the McCain email newsletter a short while back, you should have received your coupon by now for $2 off the purchase of McCain Marche, making this product free with that coupon!
If you are not subscribed to the McCain email newsletter, the request period for the $2 Marche coupon is now over, but please register now to ensure you don't miss out on the next coupon offering.
Click here to view this offer in the Freshco Ontario flyer.
Click here to register for the McCain email newsletter.