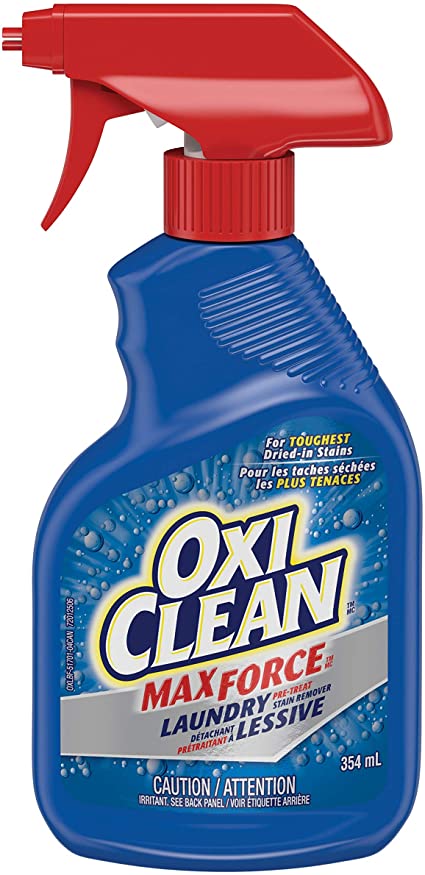 Get OxiClean stain remover for free this week when you combine a printable coupon with a current sale price!
Until August the 19th, Freshco has the 354ml trigger spray bottle of OxiClean MaxForce Laundry Pre-Treat satin remover advertised for just $2.99. To see this advertised price however, I think you will need to be looking at the digital Freshco flyer. I don't see it in the Freshco flyers elsewhere.
There is a printable coupon for $3 off the purchase of any OxiClean product that you will find by clicking the link below. Use this coupon and pay just the tax!
Some of you seem to have issues printing these hidden SmartSource coupons. What you can do if you are unable to print it, and have not printed it already, is try to change the last number in the link, or type a random combination of number and letter, etc.
Click here to print your coupon for $3 off the purchase of OxiClean.