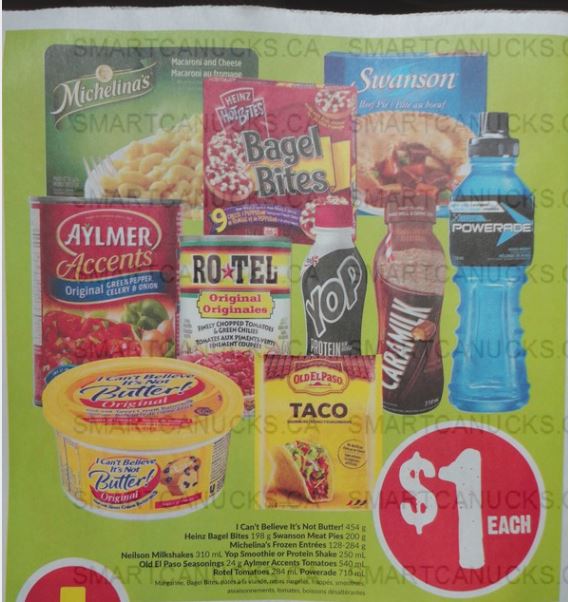 There's a potential freebie at Freshco Ontario this week if you were able to pick up that fantastic new coupon for $1 select items, including Minigo, Yoplait Tubes, and YOP Smoothies.
The YOP Smoothies are just $1 at Freshco Ontario this week, making them completely free with this new coupon. This tear pad coupon is one of the latest round of SmartSource tear pad coupons, found at stores like Real Canadian Superstore and Loblaws. Sadly, if you haven't found the coupon yet you may be out of luck unless the are replenished. This is probably one of the most popular coupons ever, and it's flying off the coupon boards as soon as it gets put up.
Don't forget that the Yoplait tubes are free with the coupon at Walmart Canada where they are 98 cents this week, along with Minigo. They are likely sold out though, and you may have a difficult time finding the YOP in stock at Freshco as well. You might just have to keep an eye out for these items all week and price match and get rain checks whenever possible!