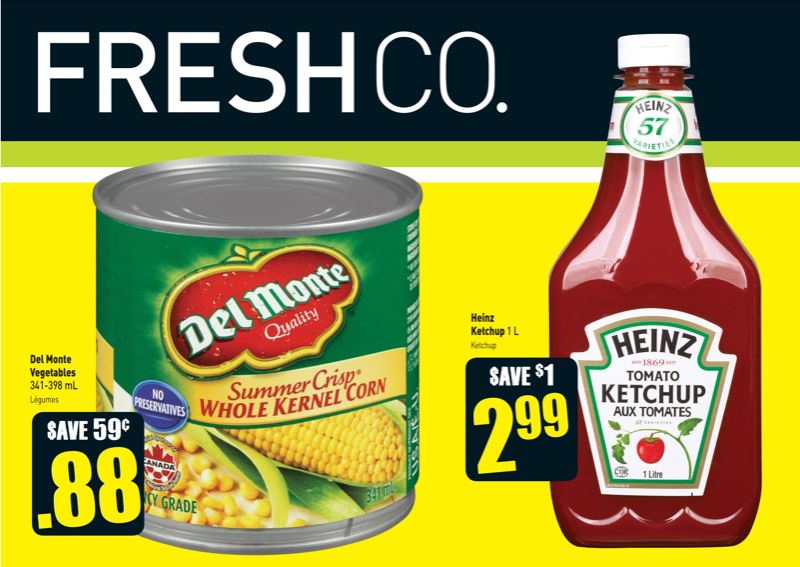 One of the latest SmartSource tear pad coupons was for 50 cents off the purchase of any Heinz condiment. Naturally this coupon may have you looking for a great sale on the most popular of Heinz condiments, their ketchup.
Freshco Ontario has the 1L bottle of Heinz ketchup on sale until Wednesday for $2.99. Use your 50 cent coupon with this low sale price, and pay just $2.49 for the ketchup. Here are some other great sale prices that are valid until the 17th at Freshco Ontario:
Seedless Cucumbers .69
Plum Tomatoes .69/lb
Black Diamond Shredded Cheese or Cheese Bars $3.99
Christie Crackers $1.88
Sweet Potatoes .75/lb
Philadelphia Cream Cheese $2.99
Gay Lea Sour Cream $1.49
Betty Crocker Potatoes or Hamburger Helper $1.49
Pillsbury Crescent Rolls .99
Natrel Cream $1.99
Stove Top Stuffing or Club House Gravy .99
Click here to view these offer in the Freshco Ontario flyer on our forum.