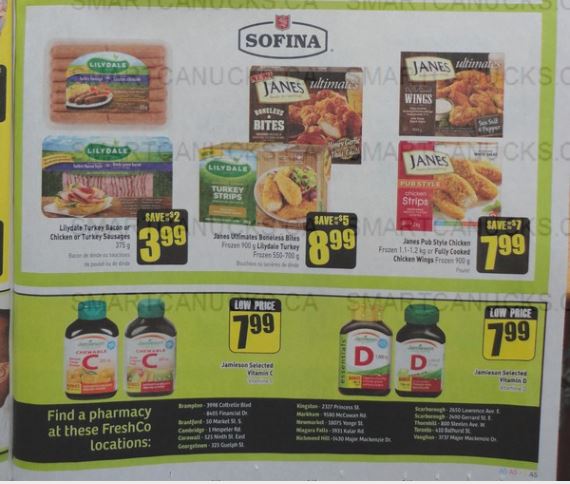 This week Freshco Ontario has Lilydale turkey bacon, chicken bacon, and turkey sausages on sale for $3.99, a savings of $2 off. You can pick these up for an incredibly low price if you happen to be registered for the Lilydale email newsletter.
Those of you who signed up  had access to a coupon for $2 off the purchase of any Lilydale chicken or turkey product in the last edition of the email newsletter. If you have already printed that coupon or are still able to print it, then you can use that coupon to get the bacon or sausages for just $1.99 at Freshco until Wednesday this week.
If you are not signed up for the Lilydale email newsletter, you can sign up by clicking the link below. I'm not sure if you will receive the current edition when you do sign up, but you will likely have to wait it out for the next one which will hopefully have a coupon as well.
Click here to register for the Lilydale Canada email newsletter.