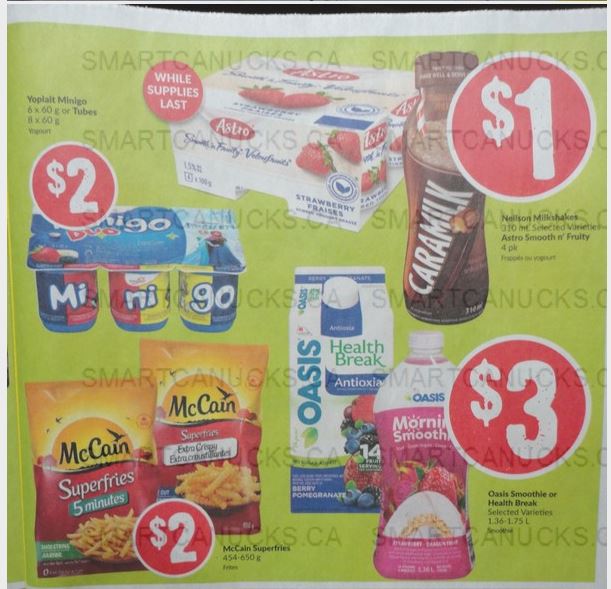 You have a couple more days to stock up on McCain Superfries with this deal at Freshco Ontario. Until Wednesday of this week, McCain Superfries are on sale for $2 a bag at Freshco.
If you have the $1 tear pad coupon from a while back, you can use this coupon and you will pay just $1 a bag. The coupon was out some time ago, but had a long expiry and is valid until the end of the year. You may also have the more recent tear pad for $1 off the McCain Superfries Dippers. If those are included in the sale you can get those for $1 as well, or if they match the weight shown in the ad here, you can also price match them elsewhere.
Minigo are advertised for $2 in this particular Freshco ad, so you could also use your coupons for $1 off if you still have them as they are set to expire on the 31st.
Click here to view these offers in the Freshco Ontario flyer.