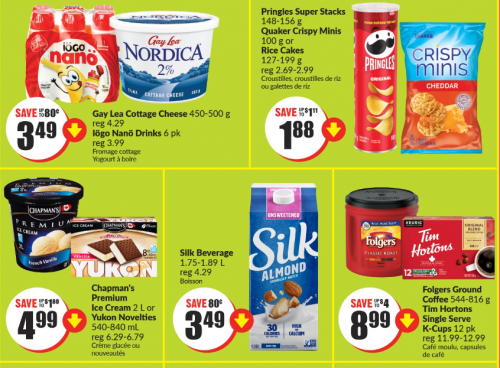 Get Pringles Hot Ones potato chips for an incredibly low price this week at Freshco Ontario! Until Wednesday of this week, Pringles are advertised for $1.88 at Freshco Ontario. If you visit the Kellogg's/WebSaver printable coupon portal, you will find a coupon there for $1.50 off the purchase of Pringles Hot Ones Las Calientes Verde flavour potato chips.
Use the printable coupon for $1.50 off and you will pay just 38 cents. If you have any issues using printables or don't have a printer, don't forget that you also have the option of using the offer as a cash back offer by adding it to your WebSaver wallet. You would then purchase the product and upload your receipt. $1.50 would be added to your account and payouts are every Tuesday. If you choose Paypal there is no minimum for cash out, and if you choose e-transfer you must have $10 in your account for it to be processed.
Click here to view this offer in the Freshco Ontario flyer.
Click here to get your coupon for $1.50 off the purchase of Pringles Hot Ones.