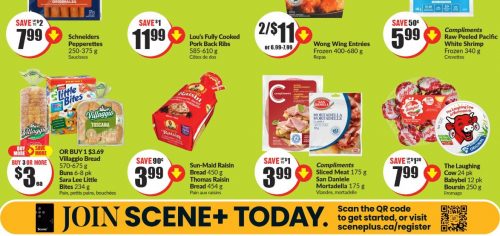 Sara Lee Little Bites are a good price this week at Freshco Ontario when you combine them with offers from GoCoupons.ca. If you buy three of the Little Bites this week, the price at Freshco is $3 each. GoCoupons.ca is offering $1 cash back offers for the Little Bites, so you can make your purchase at Freshco and click the below to upload your receipt for cash back.
There are four different cash back offers, one for each of the following flavours: Party Cake, Chocolate Chip, Blueberry, and Brownies. You can claim the $1 cash back for each flavour up to three times each every 7 days. You will need an account to upload your receipt, so if you've never used GoCoupons.ca you can register first.
Click here to view this offer in the Freshco Ontario flyer.
Click here to view the available offers at GoCoupons.ca.