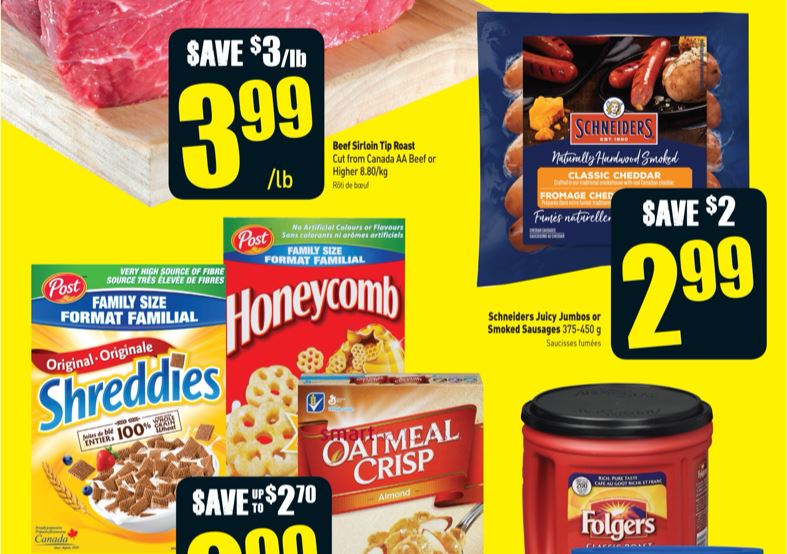 This week, from April the 4th to the 10th, Freshco Ontario has Schneiders Juicy Jumbos and Smoked Sausages on sale for $2.99. This is already $2 off the regular price, but you can pick them up for 99 cents by using the coupon for $2 off that comes in a booklet, and was among the batch of new coupons found in stores last month. Here are some of the other great deals in the Freshco flyer for this week:
Piller's Meat Sticks $5.99 (Use the $1 SmartSource printable)
Janes Ultimates Chicken Breast Fillets $9.99
Piller's Toppings $3.99 (Use the $1 SmartSource printable)
Astro Original 12pk $3.49
VH Sauce $1.99
Aylmer Accents or Hunt's Tomato Sauce .99
Compliments Broth $1.29
Tropicana Tropics $2
Goldfish Crackers $2
Astro Original Yogurt Tubs $2
Lipton Cup-A-Soup or Knorr Soup Mix .99
Click here to view these offers in the Freshco Ontario flyer valid April 4th to 10th.