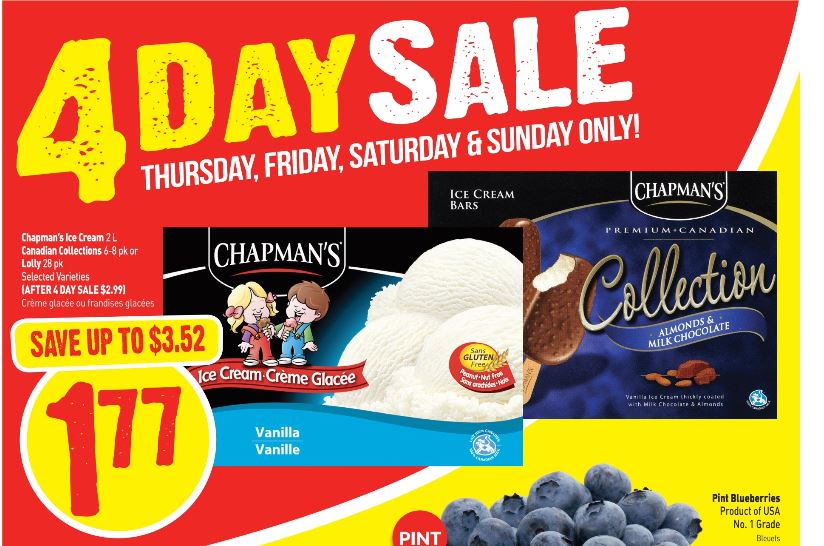 Freshco Ontario has a great deal on Chapman's Ice Cream starting tomorrow! For four day only, May the 16th to the 19th, Chapman's Original Ice Cream 2L, Canadian Collections 6-8pk, and Lolly 28pk, are on sale for just $1.77 each!
If you use your $4 mail out coupon from the company, you can pick up two of these products for free, since it's valid on up to $4 worth of Chapman's products. Since two products are under $4, you may want to purchase a third item since you will just pay a portion of it. There is no limit stated in the flyer, so you can stock up as much as your freezer space will allow at this excellent price.
Here are some of the other great prices in the flyer that starts tomorrow:
Black Diamond Cheese Slices $1.99
Miracle Whip $2.99
Heinz Ketchup $2.99
Philadelphia Cream Cheese $2.99
Kraft BBQ Sauce .99
Hellmann's Mayo $3.49
Astro Yogurt Tubs $2
Click here to view the Freshco Ontario flyer valid May 16th – 22nd.