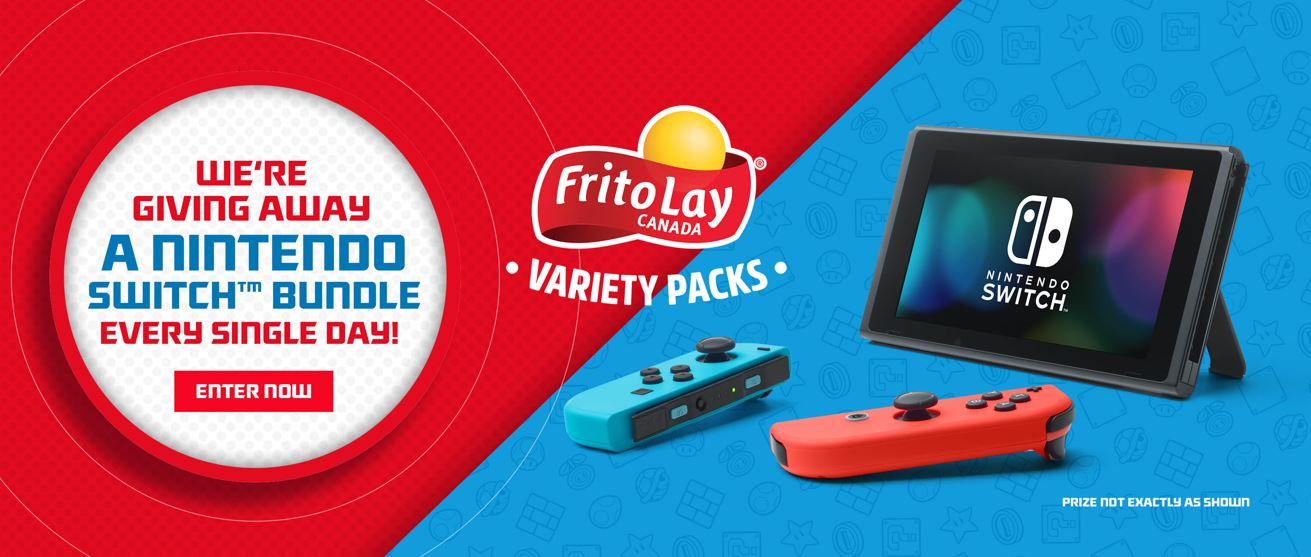 Tasty Rewards and Frito Lay Canada are currently running a contest giving you the chance to win a Nintendo Switch Bundle. One prize bundle is being given away daily, for a total of 60 bundles.
To enter the contest you must first purchase a specially marked Frito Lay variety pack, and you will then enter the 16 digit code that you will find under the date of the specially marked package, which is located at the front of the package. You can visit the link below to submit your code and complete your contest entry.
The bundle prizes include a Nintendo Switch system and a digital download. You will have your choice of Mario Golf: Super Rush, Animal Crossing: New Horizons, Super Mario 3D World + Bowser's Fury, Mario Kart 8 Deluxe, or The Legend Of Zelda.
You may enter three codes a day until the end of the contest, which is August the 12th, 2021.