Fruits & Passion Canada is having a refill event where you can stock up on your favourite soap, favourite perfume diffusers, favourite bubble bath, and more! Check out the deals because the more you buy, the more you will save! This offer ends on April 3, 2016.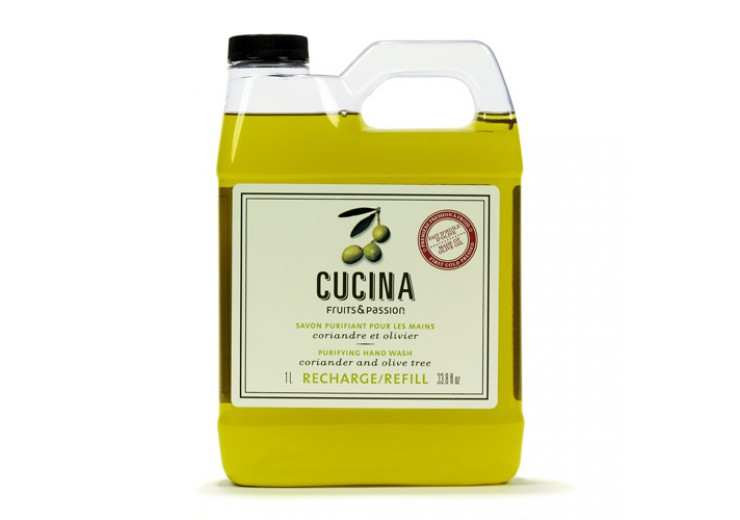 This Cucina Hand Soap Refill With Olive Oil is on sale for $28.50. If you buy more than one litre, you can save up to $36! This hand soap features coriander seeds which have a sweet and spicy aroma. Cucina also has blend of olive oils to keep your hands soft and moisturized.
Fruits & Passion Canada has free shipping on orders of $45.